Competition Motorsports raced at Road America on August 20 – 23, 2020. Jim Walsh #96, Preston Calvert #77, Dan Sibille #17, Tom Haacker # 45, Robert Hanley #43, and Paul Nemschoff #4 all raced this weekend.
In the first race, Tom Haacker got second place and Paul Nemschoff pulled in with third. Jim Walsh also managed to claim the fastest lap and gained the most positions overall during the race.
We had a fantastic second race as Preston Calvert got first place with Jim Walsh and Paul Nemschoff both grabbing podium at second and third place respectively. Preston Calvert also claimed the fastest lap this race.
The last race, Preston Calvert grabbed first place and the fastest lap once again. Tom Haacker moved up 3 positions during the race to land himself on the podium and claim third place.
Race 1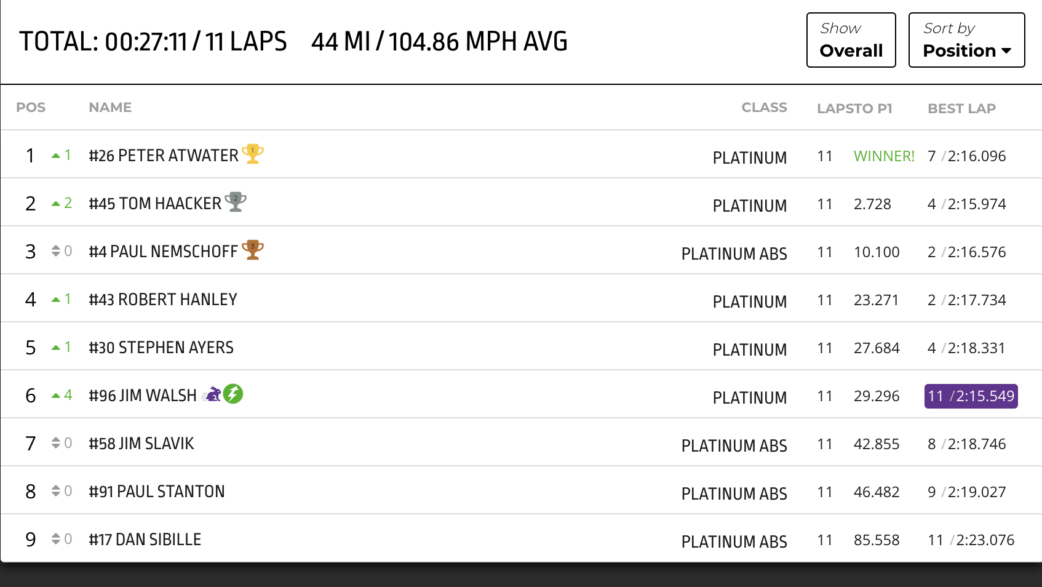 Race 2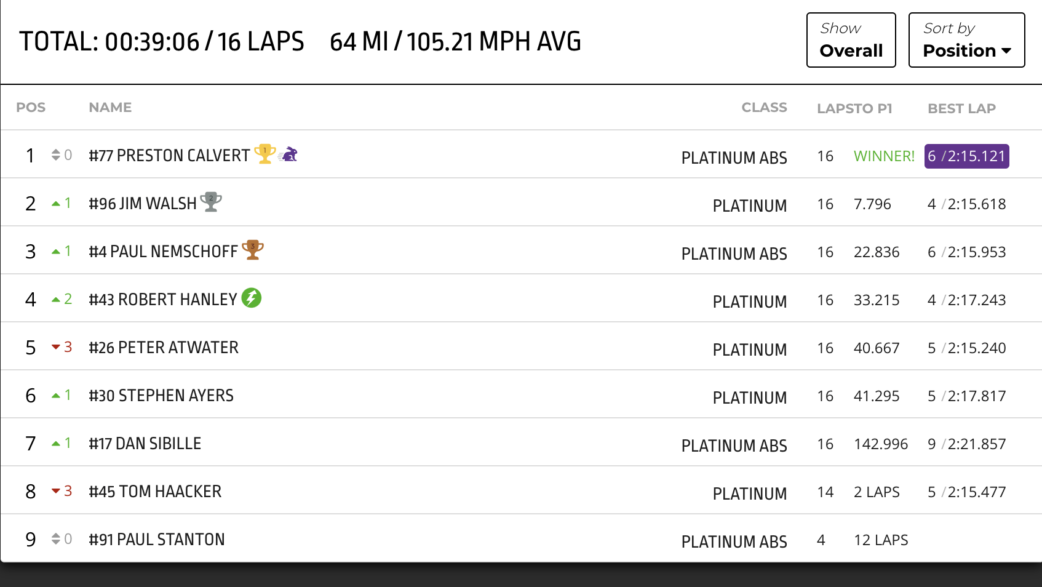 Race 3