Competition Motorsports headed to Sonoma Raceway in Sonoma, CA this weekend on October 16-18, 2020. Hutton McKenna #8, Jim Walsh #96, Chris Pallis #22, Dan Sibille #17, Tom Haacker #45, Robert Hanley #43, Steve Miller #66, and Paul Nemschoff #4 all travelled to Sonoma, California to race.
In Race 1, Hutton McKenna and Jim Walsh finished with podium positions at first and third place. For the Master Class, Chris Pallis and Dan Sibille also got first and third.
The second race, Hutton McKenna and Paul Nemschoff finished with first and second respectively. Paul came all the way from 12th place last race. In the Master Class, Steve Miller and Robert Hanley finished in the top two positions.
The last race, Hutton and Paul finished strong in second and third place. Robert and Chris got first and second place in the Master Class.
Fantastic job to Hutton McKenna for getting fastest lap in all 3 races!
Race 1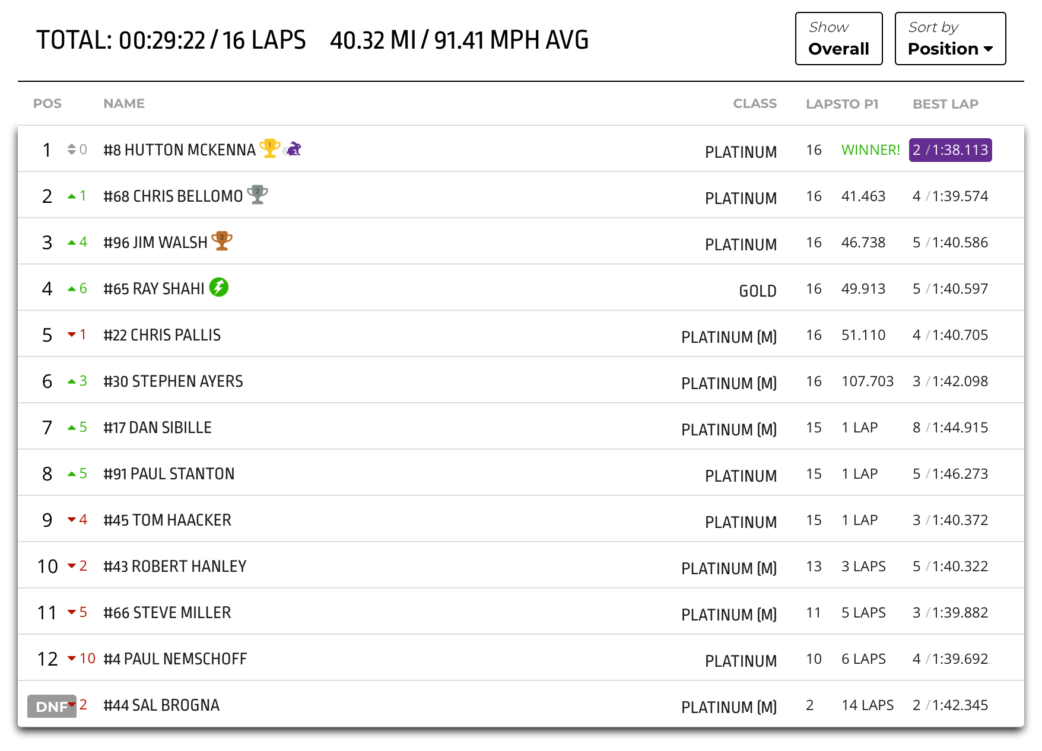 Race 2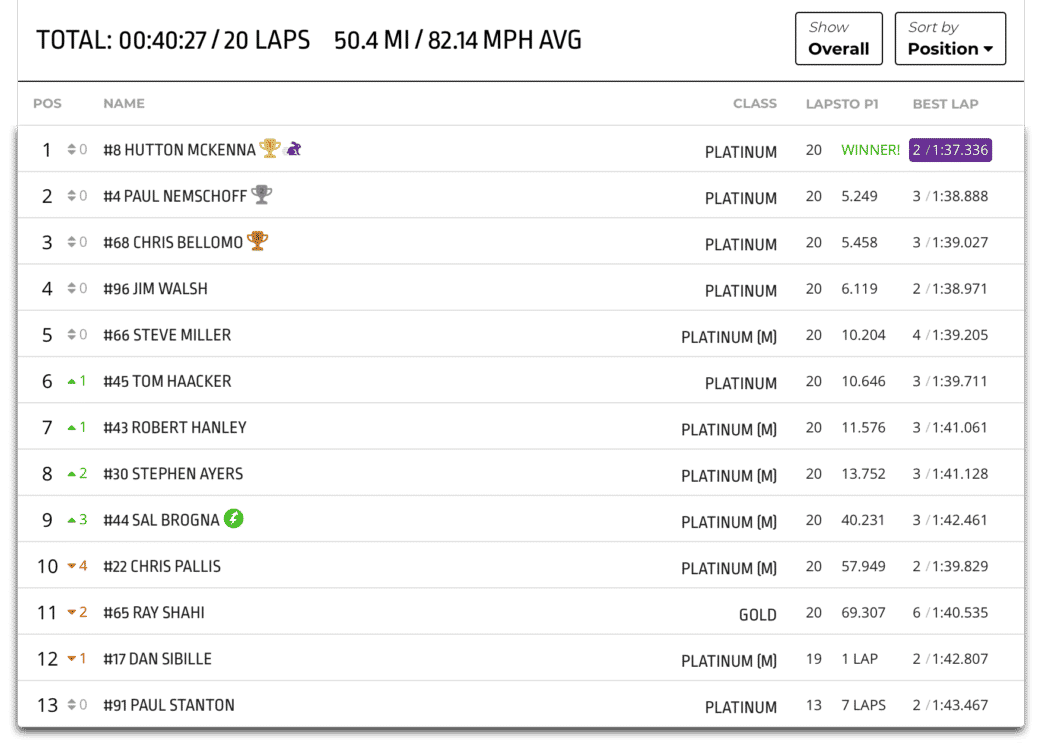 Race 3