Competition Motorsports raced at WeatherTech Raceway Laguna Seca on September 11 – 13, 2020. Hutton McKenna #8, Jim Walsh #96, Preston Calvert #77, Steve Miller #66, Tom Haacker #45, Robert Hanley #43, Chris Pallis #22, and Dan Sibille #17 all raced this weekend.
In race 1, Competition Motorsports took podium with Hutton McKenna in first (also with fastest lap), Jim Walsh in second and Preston Calvert in third.
The second race, Hutton McKenna wins first again and Preston Calvert takes second. Hutton also had the fastest lap.
The last race, Hutton McKenna clinches first place yet again to secure 3 wins this weekend at Laguna Seca. Jim Walsh also took third place. Hutton once again secured the fastest lap in the race.
Race 1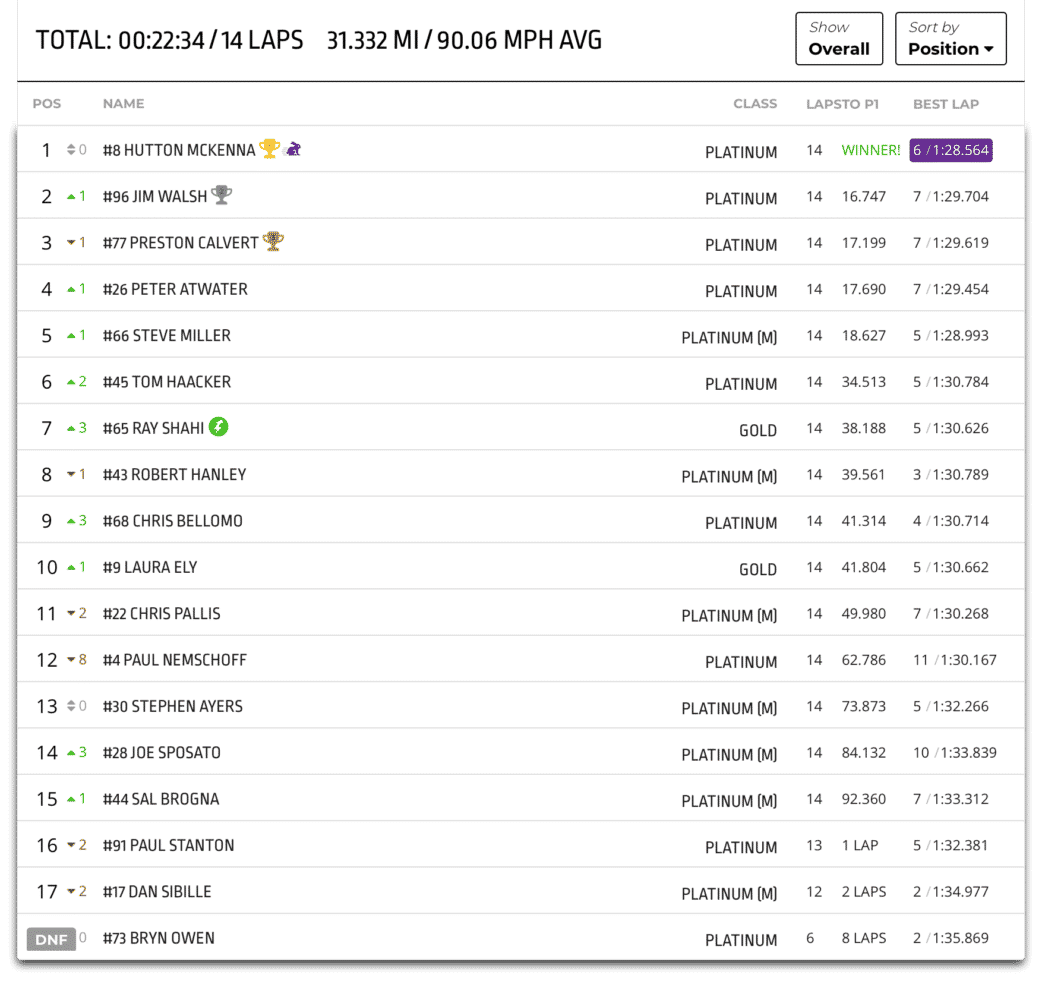 Race 2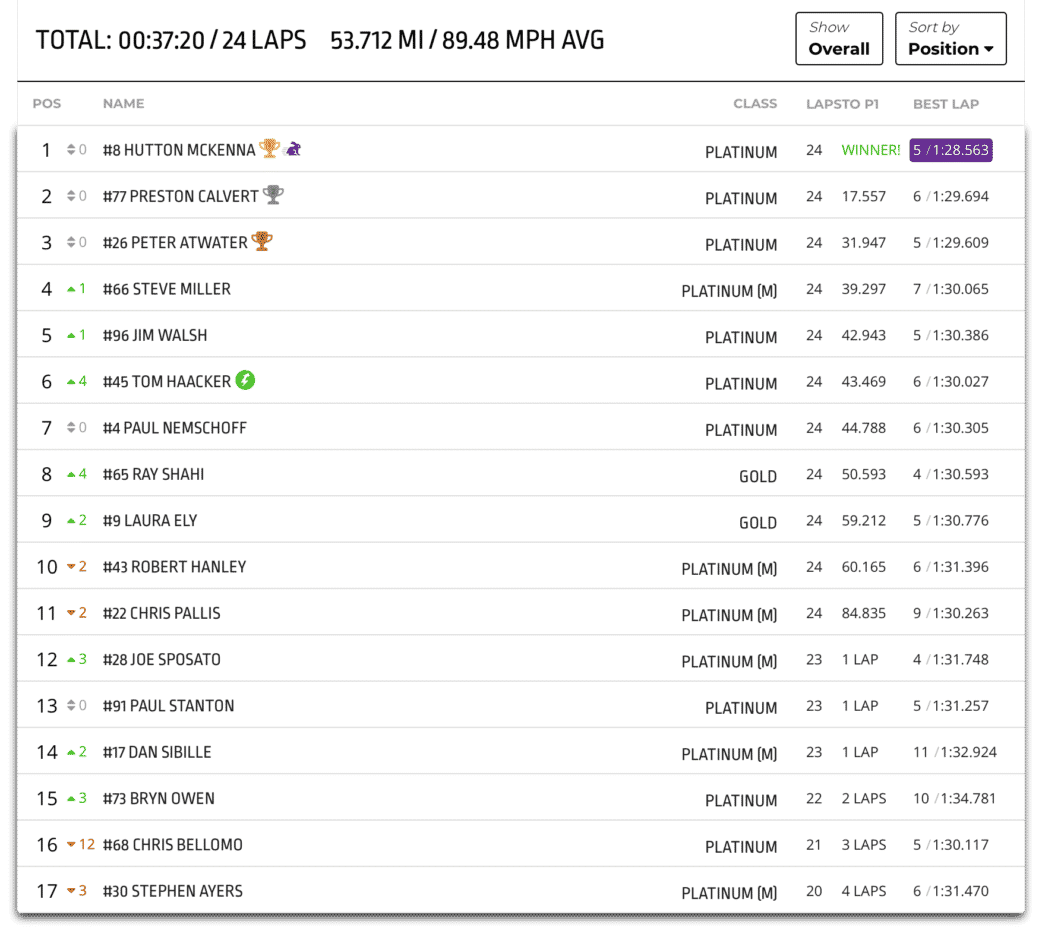 Race 3