Doug Baron (Diamond Masters), Larry Schnur (Platinum), Sean McAlister (Silver) and Steve Goldman (Silver Masters) also score victory in California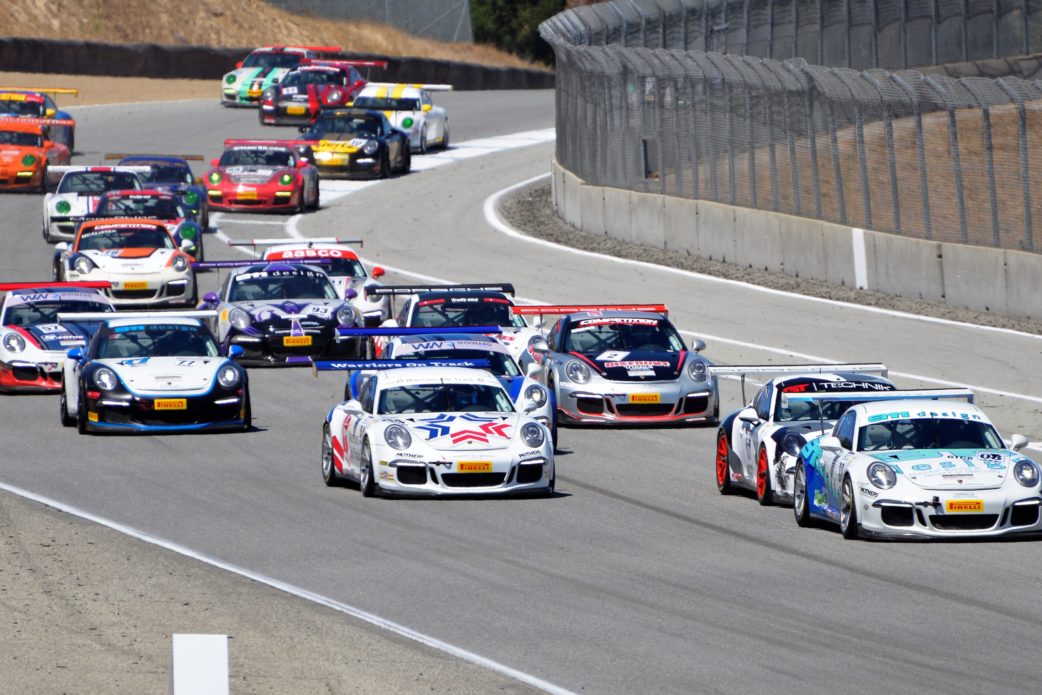 Monterey, Calif. (30 July 2017) – It was another great Pirelli GT3 Cup Trophy USA outing at Mazda Raceway Laguna Seca on Sunday, as 36 Porsche entries delivered a riveting race under bright and sunny skies at the northern California circuit.
Similar to Race 1 on Saturday, there were multiple battles for position all throughout the 2.238-mile circuit with five different classes all contending for top honors through the 35-minute race that saw all green flag running.
In the Diamond class it was championship leader Loren Beggs driving the No. 08 911 Design Porsche that was back on the top step of the podium as he led flag to flag ahead of Race 1 winner Kevin Woods, who piloted the No. 94 Warriors on Track Porsche for TruSpeed Autosport to a runner-up result. The two put on quite a show as Woods stuck right with Beggs through the beginning stages until Beggs was able to manage traffic and develop a gap.
Ultimately Beggs took the victory with over a 10-second winning margin. Max Root returned to the podium with a run to third.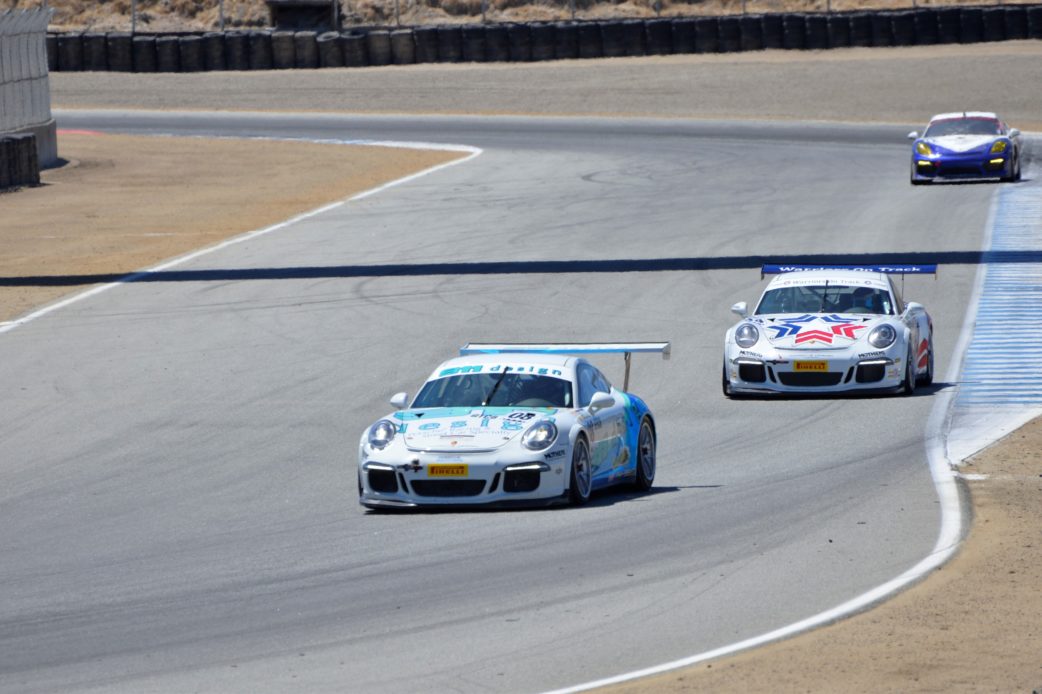 "The guys back at the shop and here at 911 Design did a great job preparing the car," offered Beggs. "We had a car at the end of the race that was still fast, easy to drive and most importantly, reliable. The guys at 911 Design did a great job to help me put together a win. I worked hard in Turn 9 to put a gap between me and the guys behind me and as I did that I laid down the fastest laps of the race."
Doug Baron (No. 77 911 Design), who won the Pirelli GT3 Cup Trophy USA 996 championship in 2010 and 2011 returned to the series for the first time in four years and drove straight to victory in the Diamond Masters category. Not far behind was Bryce Ward (No. 57 WinWard Racing) in second who went eight for eight with his streak of podium finishes this year. TruSpeed Autosport's Tom Haacker, who took victory in Race 1, placed third.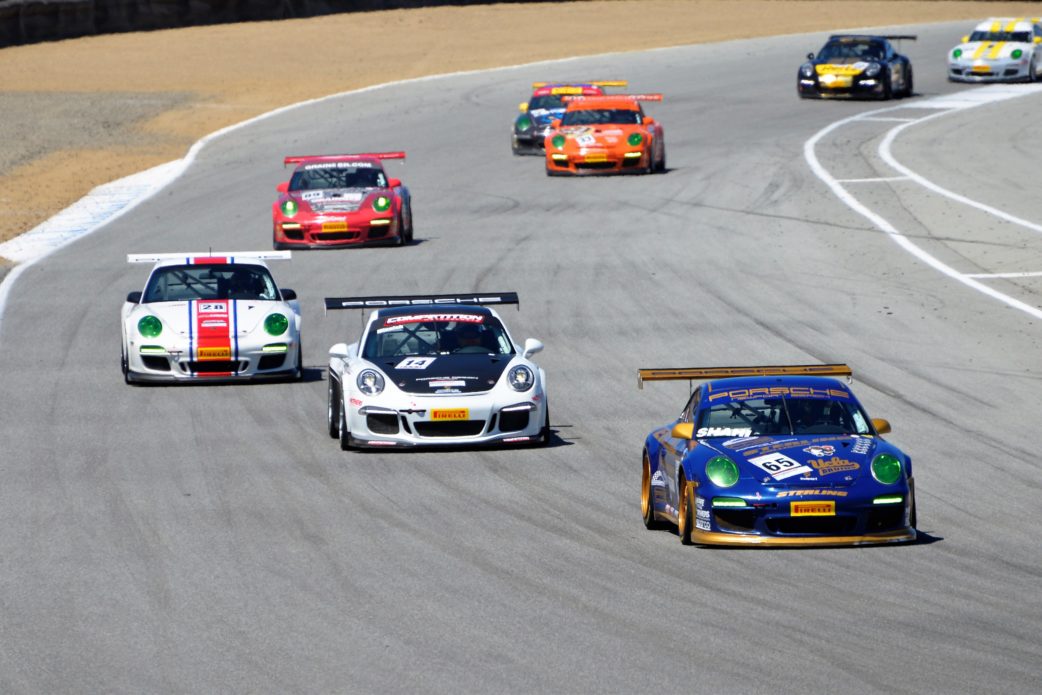 "It was a great race and we finally got the car set up the way that I wanted it," said Baron. "I haven't run this series in four years so it's really great to be back here with a bunch of really great people to race with. There's such good camaraderie which makes me love coming back to run this series."
In the Platinum division, Ray Shahi (No. 65 TruSpeed Autosport) chased his eighth straight victory, but was knocked off the victory throne when his TruSpeed Autosport teammate Larry Schnur (No. 32 FuelSafe Porsche) took the win on Sunday. It was an all TruSpeed podium as Jim Slavik (No. 89 Grainger Porsche) scored second with Shahi third at the checkered flag.
"You know, every streak has to end at some point and today was my day!" enthused Schnur. "Today was the most fun I have had in racing! It was great going from practice where we had some issues, to the race where we led every lap. I saw the guys in my rearview mirror and they just kept getting further and further away; everything was just working for me. It all came together and I was hitting my marks and staying focused and doing everything that my coach tells me to do."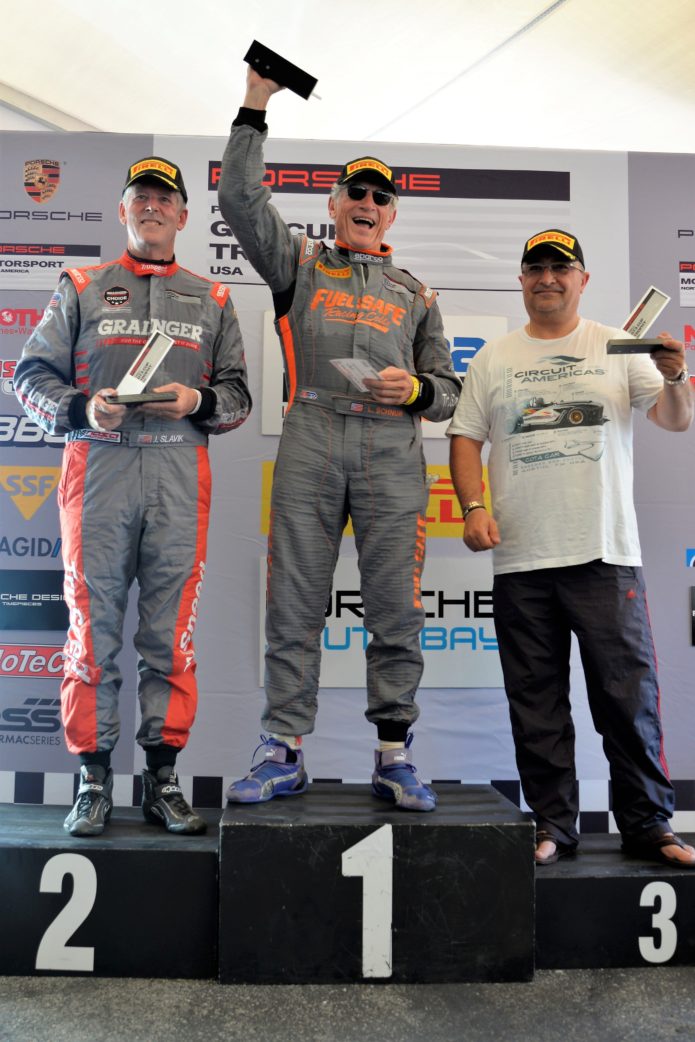 Once again it was a nail-biter in the Silver category as Competition Motorsports' Sean McAlister (No. 00 Porsche) and Rearden Racing's Jeff Kearl (No. 26 Porsche) went head to head for victory. The two separated themselves from the rest of the Silver class by developing a substantial gap over the third place runner of Carter Yeung (No. 7 GMG Racing). With McAlister at the point, Kearl filled his mirrors all the way down to the checkered flag.
"I had to be super aggressive to keep Jeff (Kearl) behind me," said McAlister following the victory. "He's always a tough competitor and it's not easy keeping him behind. Like he said yesterday after he won, it is always a coin toss between the two of us, and luckily it landed on me today. Whenever he (Kearl) fought traffic, I ended up gaining on him. Now we focus on Utah and I'm looking forward to hopefully standing on the top step of the podium again."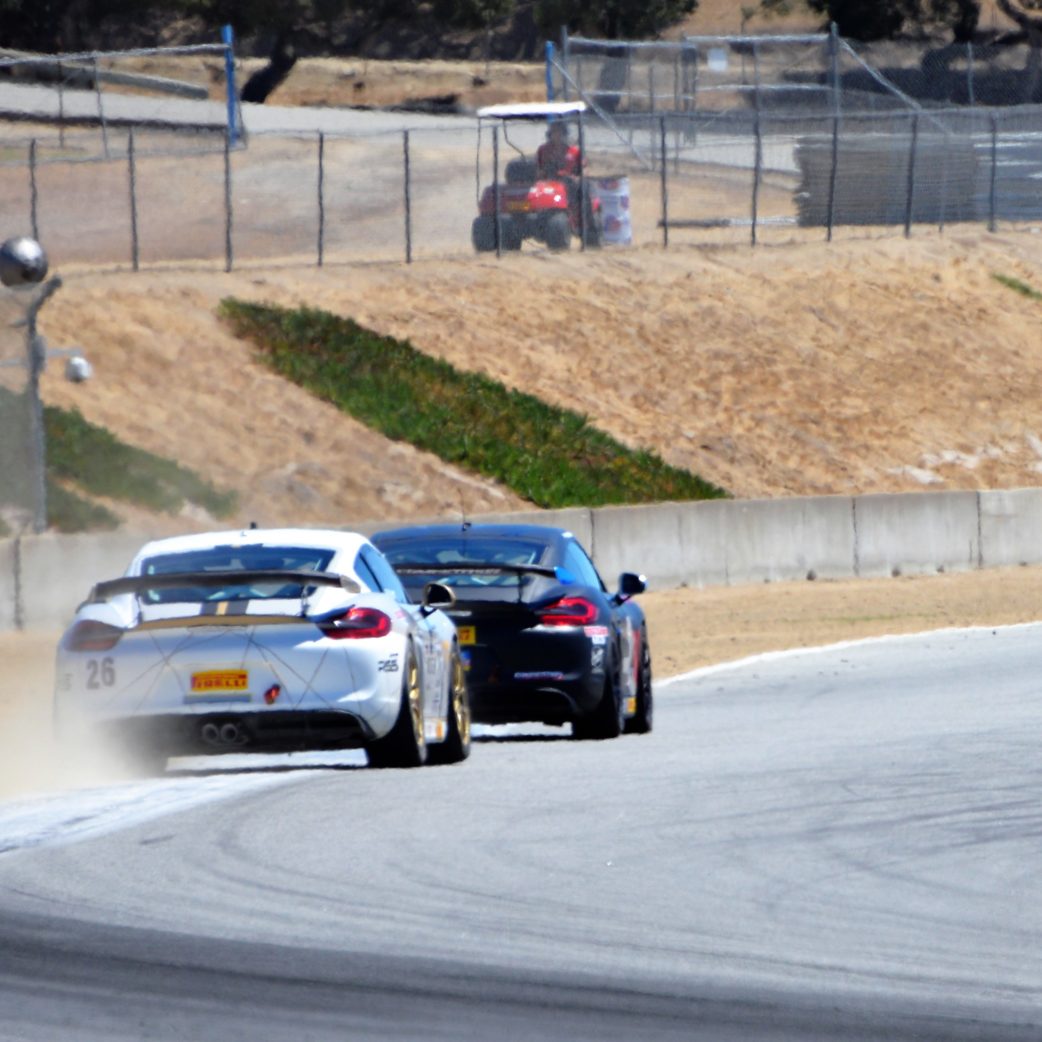 Silver Masters Championship leader Steve Goldman (No. 1 Competition Motorsports) was again back on top in Race 2 to take the victory over Race 1 winner Martin Brauns (No. 59 Flying Lizard). Thomas Meyhoffer (No. 5 Flying Lizard) came home third for a double Flying Lizard podium result.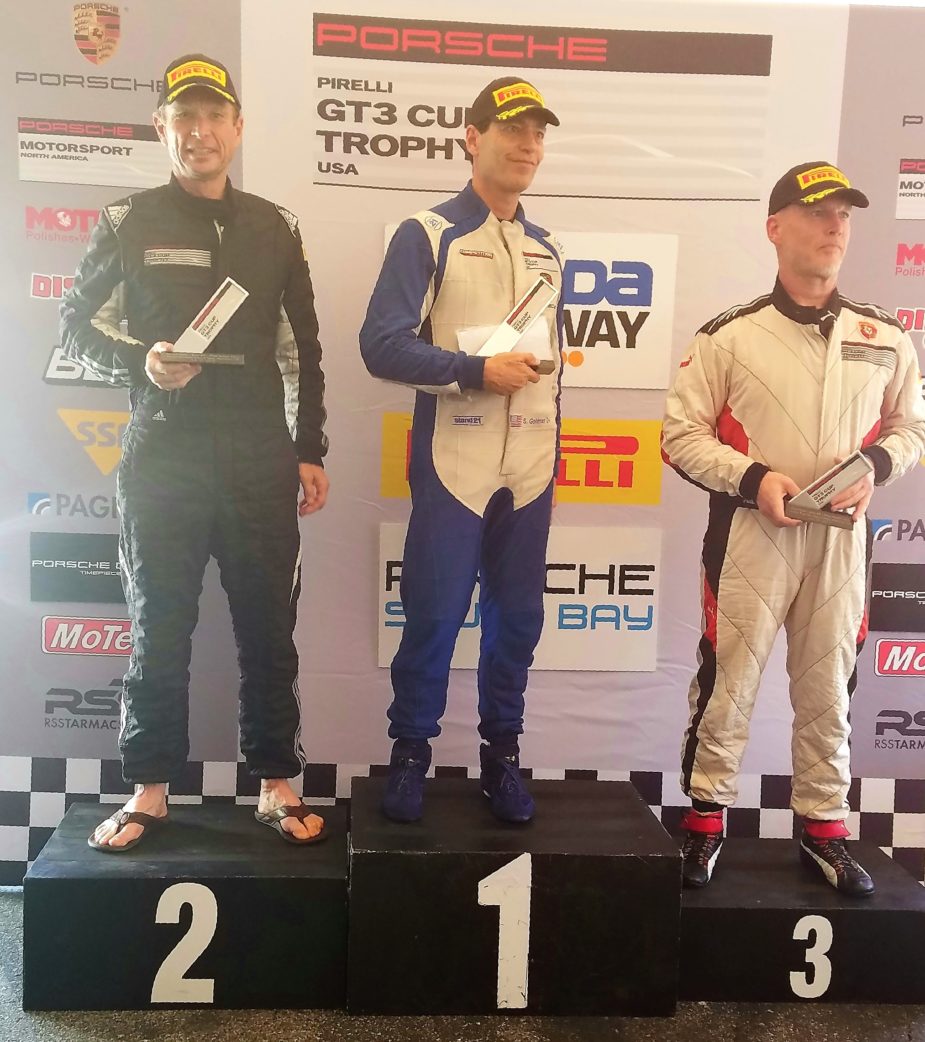 With picture perfect weather and flawless racing on Sunday, Competent Motorsport President Greg Franz could not have been more pleased with the weekend.
"Having all green flag racing with no caution periods is what makes this racing so exciting," said Franz. "With five classes, there are so many races within the race. We have fans that are looking at the front runners but then they are able to watch different battles all the way through the field. It's such a great opportunity to see a lot of good, hard and clean racing. In two weeks we will be at Utah Motorsports Campus and we are really excited to put on another great show."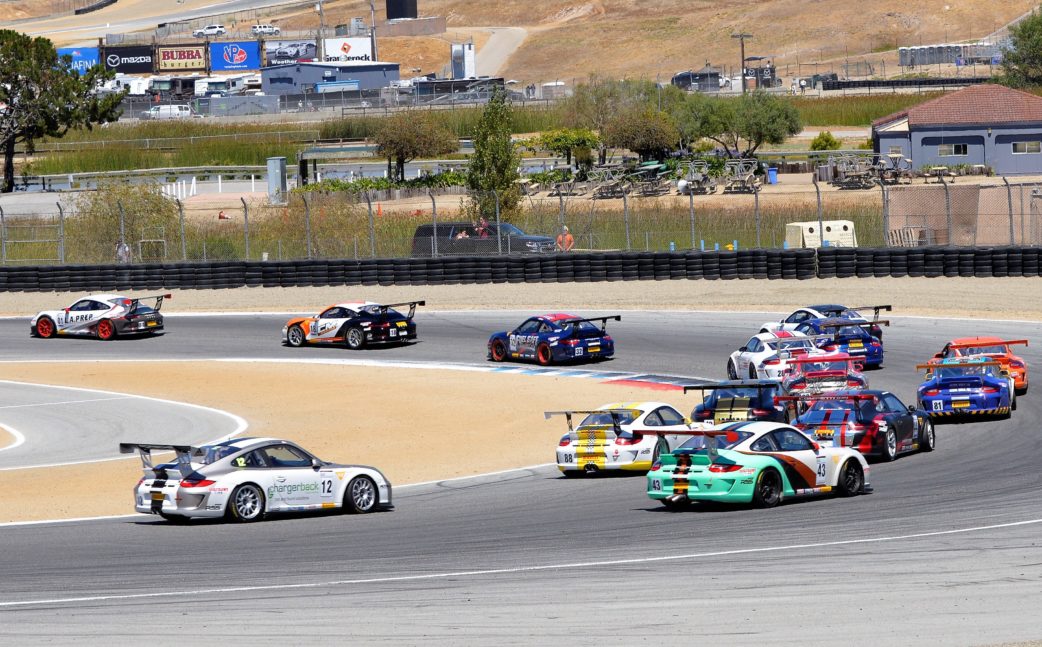 The Pirelli GT3 Cup Trophy USA Series returns to race action at Utah Motorsports Campus in two weeks – August 11-13.